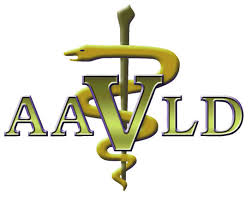 CVMDL is a nationally recognized veterinary diagnostic laboratory located on the UConn Storrs campus.
We are accredited by the American Association of Veterinary Laboratory Diagnosticians – the only veterinary diagnostic laboratory in New England with this accreditation. This certifies our quality and competence through the rigorous Quality Management System.
Accreditation is a voluntary, third party-reviewed process by a certifying body providing formal recognition of laboratory competence and quality. As part of accreditation, a laboratory's quality management system (QMS) is thoroughly evaluated on a basis to ensure continued management and technical competence and compliance with appropriate laboratory quality management system standards. AAVLD Accreditation does not certify a product or service, rather it attests that a laboratory adheres to documented processes and quality controls in conformance with ISO-based international standards. Conformance to standards inherently contributes to higher quality, safety, reliability, and consistency of services.